The Toro 20381 and Toro 20382 are very similar lawnmowers, with similar features. So, it makes sense why you'd have a hard time choosing between the two.
So, which one do you go for, Toro 20381 vs Toro 20382? 
The Toro 20381 is lighter with a lower engine capacity. The two engines are completely different with different torques. The cutting height and price are also differentiation factors for these. There are also different features for each. 
This is just a brief summary of the matchup. If you wish to know more, read along and find out!. 
Toro 20381 VS Toro 20382: Mower Specifications 
It helps to know the basic differences before making your decision. We've put together a chart of the two lawnmower's features. This will help save you a lot of time on research.
Both of these have some similar features. Top ground speed (6.4 km/hr), cutting height (3.2 – 10.8 cm) & width (53 cm)are the same.  The blade brake feature is also absent in both of the Toro mowers.
However, they do have the same mulching and self-propelled feature. Even though the handlebars are named differently, they are the same. Both of these are also rotary mowers.
We've pointed out the differentiating factors in a table. Check out the table below-
| Features | Toro 20381 | Toro 20382 |
| --- | --- | --- |
| Warranty Period | 5 Year | 5 Year |
| Weight | 36.74 Kg or 81 Pounds | 35.8 Kg or 79 Pounds |
| Engine Capacity | 159 cc | 160 cc |
| Torque | 7.25 ft-lb Gross Torque (9.82Nm) @ 2600 rpm | 6.9 ft-lb (9.4 Nm) @ 2500 rpm |
| Engine Type | Toro® TXP OHV w/AutoChoke | Honda® GCV 160cc OHC w/AutoChoke |
| Handle Type | Iso-Flex™ Adjustable Height, Quick Stow Storage Handle | Quick Stow Storage Handle, 1 Piece Adjustable Height |
| Price | 519.99$-529.99$ | 569.99$-579.99$ |
Hopefully, now you have a skeleton to base your verdict on. But don't worry, we did an in-depth analysis of the differences.
Toro 20381 vs Toro 20382: In-Depth Discussion 
Now let's have a thorough discussion on how these features come into play.
1. Engine Type and Size
Even the types of engines used are different. The Toro 20381 uses a Toro® TXP OHV w/AutoChoke engine. While the 20382 has a Honda® GCV 160cc OHC w/AutoChoke engine.
Different engines produce different levels of sound. If you want to find out which of these are the quietest, use a sound-level meter.
Unsure about which one to use? Pick from our recommendations-
Both of the lawnmowers have state-of-the-art engines fit for the job. However, there are key differences.
The Toro 20382 has a higher engine capacity of 160cc, compared to the 20381's 159cc. A higher cc means more volume of air and fuel enters the engine's cylinder. This results in greater power but also means a higher fuel consumption.
Winner
In the battle between the two engine types, the Toro 20382 takes the lead. This is because the Honda GCV engine has the highest engine capacity. This allows for higher power output. 
2. Engine Torque
Torque is a measurement of an engine's capacity to turn the blade and power through tall grass. An engine with more torque will bog down less when cutting tough grass. 
The Toro 20381 has a greater torque (7.25 ft-lbs) and rotations per minute (2600 rpm). The Toro 20382 only provides 6.9 ft-lbs of torque.
You could test the torque for yourself by using an electrical power meter. We recommend you pick from our selection-
Winner
In the engine torque category, the Toro 20381 has the edge as it's higher.
3. Weight
Weight is another differentiating factor between 20381 and 20382. The Toro 20381 is heavier than the Toro 20382 by nearly 2 pounds!
This might not seem like much of a difference. But this factor comes into play during prolonged hours of mowing. 
If you want specifics, you could weigh your mower using a scale. We urge you to choose from the ones we recommended below-
The self-propulsion system of both these lawnmowers is dedicated to this problem. Toro's revolutionary Personal Pace® self-propelled system detects and adapts to your walking speed automatically.
When you walk faster, the mower accelerates to keep up with you.
Winner
This round goes to the Toro 20382 as it's lighter.
4. Price
Now, let's talk about the price of the lawnmowers. The toro 20382 has a higher price (569.99$-579.99$) than the toro 20381 (519.99$-529.99$). 
Winner
The Toro 20381 takes this round as it's cheaper. 
Final Verdict
We tried our best in giving you a concise and objective view of the lawnmowers. If you're still having doubts, we can summarize them and help you choose one. For us, this is a no-brainer, the Toro 20381 wins.  
It may have a lower engine capacity and be bulky to use for its weight. But it is cheaper and gives you a much better torque and rpm.
Aside from these factors, you're also getting a better price for it. You're essentially buying a cheaper version of the Toro 20382.
To simplify, if you choose the Toro 20382, you'd be paying $50 extra. And for what exactly? For a 2-pound weight loss 1 CC increase in engine capacity.
In conclusion, the Toro 20381 is better than the Toro 20382.
Frequently Asked Questions
Question: Which gives a superior cut, Toro or eXmark?
Answer: The eXmark deck provides a much better cut. The eXmark Ultra Cut deck is similar to the SFS even in the tall, damp grass. The Toro deck is marginally better in longer lawns with double blades, but it clumps just as easily with single blades.
Question: Where are Toro lawn mowers made?
Answer: Toro lawn mowers are designed and manufactured in the United States. Toro has a rich history, having been formed in 1914 in the US.
Question: Does Toro manufacture their own engines?
Answer:  Loncin, one of China's major motorbike manufacturers, produces Toro's Premium Engine. 
Conclusion
This is everything we could find out about Toro 20381 vs Toro 20382. We hope our article provided you with a thorough understanding of the two mowers.
And as always, stay safe and have fun mowing!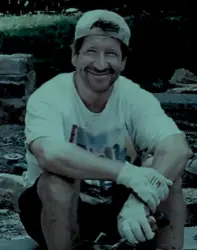 Latest posts by Justin Rhodes
(see all)