Tower garden is just a hobby of mine but oh my god, why does the tower garden tonic cost so much? How much tonic mix should I blend and what is the amount of water that these tonics actually require?
Such thoughts might have been running around in your mind. Thus, you searched through the internet and got to us. And if you are here then congrats. You have reached the right place.
That's because in our guide we will talk about the tower garden tonic alternatives you can get. They are more affordable and user-friendly.
Plus, you will get similar results that you hoped for. And for your sake we offered versatility. Thus, you don't have to go with our top pick. Instead, you can go through a list of the best 5 ones and select your own winner.
Moreover, we included a few info points for you to know about before committing to an alternative option. So, do go over them. We promise they aren't a complete waste of time.
Anyway, ready to start yet? Let's go-
1. Humboldts Secret Base 
At A Glance
Amount: 32 ounces

Type: Liquid

Number of mixtures: 2

Compatibility: All Grow Mediums
First things first, we have the Humboldts Secret. This one is a liquid fertilizer that can easily replace the tower garden tonic. You'll be getting a compatible fertilizer at a reasonable price. So, what's great about this one?
Well, it offers a lot of size variation. Thus, depending on the size of your tower garden you can choose your desired size. If you're in need of 8 gallons you can have that. Or if you need something as less as 32 ounces you can have that as well.
The one that we have for you is the smallest size. You'll still get a larger size if you want. Besides this, it is compatible with all of the plants you want to grow it with.
Besides, it also works on all trees, flowers, bushes, and lawns. Thus, even if you settle with an alternative for tower garden tonic you will get the benefit of applying it to all types of vegetation
It won't restrict you from growing certain plants. Hence, you will have full freedom. Apart from that, you will also get the complete macronutrient package.
Thus, your tower garden's plants will be able to grow to full size after taking the necessary nutrients. Now, what nutrients does it actually take in?
Well, to be precise this fertilizer has Nitrogen, Phosphorus, Potassium, Calcium, Magnesium, and more. Hence, your plants will get the right nutrients they need for their growth.
Moreover, this particular liquid fertilizer allows for more than just tower gardening.
You can use it for indoor plants, hydroponics, aquaponics, and coco coir cultivations. Hence, it is versatile in nature. So, you can use it for any project you're willing to work with.
Plus, it is quite easy to use. You simply have to mix the two parts of liquid in equal proportions with water. That will create a mixture that you can apply to your tower garden for optimum plant growth.
However, there is a limitation to this fertilizer. You see, it is specially designed for indoor plants. It won't be effective for the outdoor tower gardens. 
2. Advanced Nutrients Perfect Sensi
At A Glance
Item Weight: 5.3 Pounds

Liquid Volume: 33.8 Fluid Ounces

Bottle Number: 2 Bottles

Specialty: pH perfection
Secondly, we have the Advanced Nutrients Perfect Sensi. Although we did place it in second place, this one did give a hefty competition to our top pick. However, it had to settle for second place. But this one isn't bad.
You see, the Perfect Sensi fertilizer works to perfect the pH control. It ensures that your plant gets the right pH it needs for its growth. So, even if you grow your plants without soil the pH won't be an issue.
As you know, most of the times plants die due to the wrong pH levels. That is also true when they grow with the support of soil. Now, it is quite easy to control the pH of the soil.
However, when it comes down to tower garden managing the pH can be a bit tricky. Even the pros struggle to maintain the pH levels. And if that's where you are struggling then this product will be able to help.
Aside from this, the fertilizer is pretty easy to use. Now, there are two parts to this liquid. One is part A and the other is part B. You have to mix them according to the proportions stated in the instruction. Fret not! It's easy! 
Don't forget to add the right amount of water to it too. When you get the perfect solution applying it to your tower garden won't be an issue either. It's quite user-friendly.
So, it's a great product if you're a beginner. You won't struggle to use this. All you have to do is follow the instructions and you will be all set. 
3. General Hydroponics Plant Food
At A Glance
Style: MaxiGro

Size: 2.2-Pound

Requirements: 1 to 2 tablespoons of water

Type: Powder
Thirdly, we have General Hydroponics Plant Food. It has earned a more neutral place on our list but for the right reasons. To know why it is one of our top picks, do stick around.
People go around and look for an alternative to tower garden tonic for their price. Thus, this one offers the best services at a much more affordable price. Hence, if money saving is your priority then this is the one for you.
But don't worry, you see, this product doesn't compromise with its quality. Even while using it you will be able to grow roots, stems, and foliage that are strong enough to stand on their own without the need for soil.
You see, the powered fertilizer is designed in such a way that it is used to encourage the growth of seedlings and cuttings. Moreover, it also encourages rapid growth through the vegetative growth stage.
Plus, this fertilizer has a lot of usages. Besides being able to use it in a tower garden you can put it to use for hydroponic, soil, or soil-based growing environments. They will work just fine.
However, it is not like the rest of the products that we have seen so far. This one is more of a powdered form. It is not a liquid. But it does come in two parts. One is MaxiGro and the other one is MaxiBloom. 
All you need is a few drops of water and the nutrient will be able to sprout back on its own.
Furthermore, the specialty of this powdered nutrition pack is that it provides necessary nutrients. This way, the plants grow up to be quite healthy and the flowers bloom to their full potential.
4. AeroGarden Liquid Nutrients
At A Glance
Amount: 1 liter

Item Weight: 2.60 pounds

Material: Plastic

Valid for: 100 Feedings
Moving on, we have the AeroGarden Liquid Nutrients. This is also a hyped-product that has been proven to effectively replace tower garden tonics. So, what is so great about this one?
Well, if you were looking for something a bit hassle-free then this is the one. You see, this product doesn't have two parts that need to be mixed. All the liquids come in one giant bottle that can be mixed with water and be ready to use.
Thus, you won't have to go through all the hassle of figuring out the proportions for two mixtures. All you have to do is maintain consistency with this product. And if water is mixed at the right amount the problem will be solved.
Apart from this, the AeroGarden liquid nutrients are effective for both outdoor and indoor gardening. So, you can use it for any type of tower gardening that you prefer. This product will not get in the way.
Besides, it can be used for seedlings, vegetative growth, and flowering. So, no matter what type of plant growth you're interested in, this product will help you get the right nutrients to it.
Moreover, the pH level also stays at the right level thanks to this item. Thus, your plants will be able to grow without having to worry too much about anything.
5. Jacks Hydroponic 5-12-26 Fertilizer
At A Glance
Product Dimensions: 14.1 x 3.2 x 24 inches

Item Weight: 25 pounds

System: 2 parts system

Type: Powder
Last but not least, we have the Jacks Hydroponic Fertilizer. Now, we know what you're thinking. As it is the last product it must be the worst one. No!. It has some amazing features that are actually worth checking out.
For instance, we actually loved how the mixture can be mixed in such a way that you can control the nutrition level. You can't really do that with others. For this product this is possible. So, your plants get the number of nutrients that you provide.
And don't worry, you don't have to be a pro to get the amount right. You can be a home grower and still be able to use this product. It is that easy to make and produce.
However, unlike the last product, this one is a nutrient that requires a two-part system. So, you will have to mix two packets with water to get the right amount. But following the instructions will do.
Besides, the main target for this product is to provide a base foundation for hydroponic growing. And it is successful in doing so. Thus, when it is used for tower gardening it shows tremendous results.
What Are Tower Garden Tonic Used for?
Before using alternatives for tower garden tonics you need to be aware of what it does. Only when you fully grasp the true function of tonic gardens will you be able to know exactly what to look for.
Now, some of you might already know this but we will like to mention this again. You see, the main function of the tonic is to help you grow plants without soil.
That means it has to provide all the nutrients that come from the soil. This is a huge task. Thus, the tonic you use must be rich in the right nutrients.
Moreover, the tower garden tonic also has the ability to support a variety of vegetation. Hence you get to grow vegetables, herbs, fruits, and flowers from one mineral solution. Thus, your alternative should provide the same option.
On top of all of these, the tower garden tonic is organic. Thus, your vegetation gets to grow without harming the environment.
But what about the ingredients?
Well, you might be curious about what ingredients the tonic has. You see, there are 2 pictures for tonic. One is called mixture A and the other one is called mixture B. Both of them have to be mixed to make a solution.
And both of these mixtures have 2 different ingredients. Mixture A contains:
Total Nitrogen (N) – 2.0%

Calcium (Ca) – 1.0%

Chelated Iron (Fe) – 0.05%
Mixture B contains:
Available Phosphate (P2O5) – 1.0%

Soluble Potash (K2O) – 3.0%

Magnesium (Mg) – 0.5%

Sulfur (S) – 3.0%

Boron (B) – 0.01%

Copper (Cu) – 0.001%

Manganese (Mn) – 0.01%

Molybdenum (Mo) – 0.0005%

Zinc (Zn) – 0.005%
When to Use an Alternative for Tower Garden Tonic?
Since you know what qualities the alternatives must possess you also have to know when to apply the alternatives. There is a time and place for everything and knowing the right time is quite crucial.
Situation 1: When Tonic is Out Of Your Budget
Firstly, note that the tonic is quite expensive. And most of the time people build the tower garden as a DIY project. So, it's like a hobby. More often people are not willing to spend hundreds of dollars on such a thing.
Although with one tonic you can grow a lot of vegetation it is completely alright if you don't want to spend so much. In those cases, there are alternatives that can save you from drilling a hole in your pocket.
Situation 2: They Are Confusing to Use
Another reason to shift to tonic is that it is confusing to use. Although the mixture contains a blend of 2 products there is much more to the story.
For instance, different websites will tell you to apply different proportions for various plants. Every now and then the so-called experts tell you to change the amount of solution you use on plants.
Moreover, it also varies based on the time of your usage. For instance, if you use it during the winter you will need to use a certain amount. For summer, the levels are different again.
Some of you might find it confusing. So, the alternatives do provide solutions to such problems. You see, they are much simpler to use.
Can Things Go Wrong While Using Alternatives?
You might have made up your mind about sticking to the alternatives. But there are some potential risks that you need to consider. You see, without proper knowledge, you might get blind-sighted.
So, work down with us as we discuss all the things that might go wrong with the alternatives.
Note- We're not saying that you will face a disaster but these are just the number of possibilities that you might face.
Disaster 1: The Minerals Aren't Enough
The number one thing to be wary about is the mineral. Now, the tower garden tonic already comes with the right mineral needed for the growth of plants without soil.
You see, it is specially designed for that particular purpose. That's why it can support all the vegetation to grow properly without the presence of soil. But how can you be sure that your alternative will provide the right balance?
Well, there are ways of ensuring this. But you have to keep in mind that you won't be getting the recommended product for the job. Thus, if you miss out on the key ingredients like hydro and tinkerers your plant might not grow properly.
However, we did ensure that our selected products give you the best possible alternatives. Thus, it would be a wise idea to stick to the products on our list.
But if you do think of choosing alternatives yourself make sure you do extensive research. Otherwise, your plants might not get the right kind of minerals.
Disaster 2: Might Not Work for All Types of Vegetations
The tower garden tonics are famous for their support of all types of vegetation. But what's the guarantee that the alternatives will be able to provide the same functions?
Well, there is no guarantee that they will. Most of the alternatives will have limitations. Some will be good for shrubs while others might be good for trees. Moreover, some are designed for indoor plants, others are made for outdoor ones.
So, you might have to lower your expectations when you choose the alternatives. Or try to look for the best ones that support all types of vegetation.
Disaster 3: Can Lead to Death of the Plants
Furthermore, your alternative option might not work at all. This can result from a number of different reasons. While not getting enough minerals might be one of them, there are several others.
For instance, there can be problems with the pH. Other times the seed might not germinate because of the alternative fertilizer. You see, a lot of things can go wrong. 
Frequently Asked Questions
Question:
Can I use tap water in my tower garden?
Answer: Tap water is harmful to plants that grow in the tower garden. This is because tap water is rich in chlorine. And if the tap water is left for more than one day it might cause the chlorine to break down and reach the soil.
Question:
How often do you change the water in the Tower garden?
Answer: Tower gardens need to be watered every two weeks. However, this depends on the size of the plants you're growing. If you have smaller plants then you will have to water more regularly.
Question:
Can you grow tomatoes in a tower garden?
Answer: Yes tomatoes can be grown in tower gardens. However, they are quite big in nature. Thus they need to be planted near the base of the garden.
Question:
How often should I clean my tower garden?
Answer: When growing a tower garden you have to be quite diligent. So, for them to look sharp you will have to clean your tower garden during each growing season. Otherwise, they might look ignored.
To Sum Up
Folks, if you're not happy with using tonic then you can settle for tower garden tonic. But do ensure that you're getting your money's worth. As we have mentioned, a lot of things can go wrong with alternatives.
Thus, it is wise to select wisely. Do pick one from our list if you're too confused. Remember they are the best. Anyway, that's all for now. We hope to see you on another blog. Till then, adios!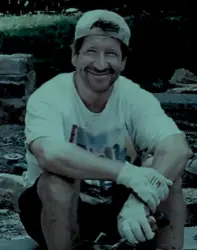 Latest posts by Justin Rhodes
(see all)