Crushed lava rock is much needed to make bonsai soil. But it's too expensive. Hence, people try to crush it themselves. 
But unfortunately, the crushing process is time-consuming. Moreover, it's quite hard to crush them at home without prior expertise. 
Hence, you must know about this difficult process in detail. So, how to crush lava rock?
Firstly, you need to make a wooden frame which will be used as a crushing tray. After making the wooden outline, attach a tarp on top of it. Then place the tray on a bucket. Now put the large lava rock chunks on the tray. Finally, smash them with the hammer.  
This was just an outline of the whole thing. Stick with till the end for more information on this topic. 
Why Do You Need To Crush Lava Rock?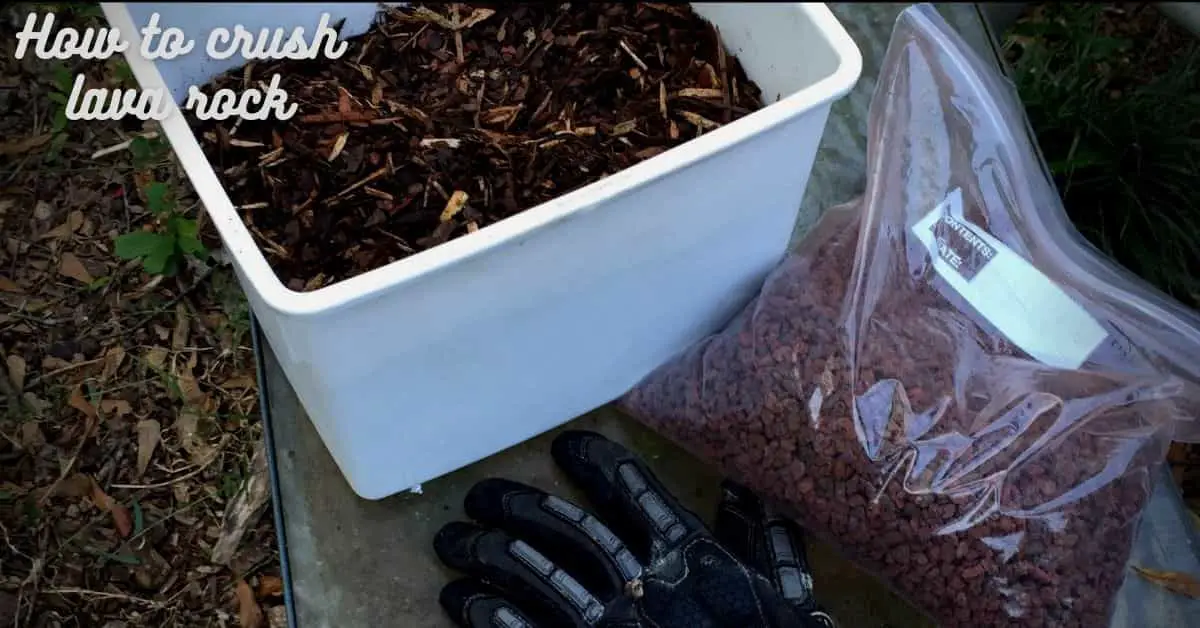 Making bonsai soil is confusing as this involves a lot of things. You need to arrange quite a lot of ingredients alongside the crushed lava. 
The easiest way is to get packeted crushed lava rock which is extremely expensive. You'll have to spend around $33 for 2 gallons of crushed lava rock. 
Whereas, you can afford half a cubic feet of lava rock for $5. As bonsai soil is already very expensive, this extra cost will make it difficult to afford. 
That's why a lot of people prefer crushing their own rocks. This can save money in a good amount. Hence, it's needed to know the easiest way of lava rock crushing.
How To Crush Lava Rock? [3 Step Process of Crushing]
As we already know, knowing how to crush lava rock at home can be really beneficial. It can save money. 
A lot of people try crushing them by putting them under their car. But this process needs a lot of time and is not that handy. 
Here we've added the simplest and easiest way to crush lava rock by yourself. Let's just jump in there-
What Should Be Inside The Toolbox? 
Before starting the crushing mission, let's pack the toolbox first. The tools that you must keep inside are-
Lava rocks

Hardware cloth

Hammer (Lump or Sledge Hammer)

Saw

Measuring tape

2*4' wood pieces

Tarp

Drilling machine 

Screws (8-2")

Screwdriver 

Bucket

Staple gun

Eye Protector (Goggles or Face Shield)
As the lava rock crushing process will produce shred parts. Those are much more likely to get inside your eye. They can be really harmful to this delicate organ. 
Hence, using an eye protector is immensely important. But not sure which type or which one will work fine? Well, don't worry. Here we've given out top picks to ease your tension. Check this table out-
Just grab one of these products. These should work fine and protect your eyes from the harm of rock shreds. 
Now that we are all ready, let's start the 3-steps process of crushing-
Step 1 of 3: Making a Wood Frame
So, take 4 pieces of 2*4' sized wood pieces and attach them to each other. This will be a rectangular-shaped frame-like outline. Use the screws to attach the pieces from their edge. 
Before using the screws, take measurements with the tape and drill holes on the edge accordingly. Then screw the four wooden pieces together to create the frame. This will work like a tray on which we'll crush the rocks. 
Step 2 of 3: Attaching The Tarp
After making the frame, now it's time to attach the tarp. But first, you need to cut it in the size of the frame. 
To cut the trap according to the size of your wooden frame, you can use a wire cutter. Here are our best wire cutter picks to make the choosing thing easier for you- 
One of these products will definitely come to your help. So just pick one from here.
After cutting the trap, it's time to join the frame and tarp together. You can place the tarp on top of the frame and then attach it with a staple gun. 
Now, let's move on to the last step.
Step 3 of 3: Crushing The Lava Rock
After making the wood frame completely, now place it over the bucket. So that when you crush the rock on it, the crushed pieces will get directly inside the bucket. 
This will lessen the extra work of keeping them in one place after crushing. So, after placing the frame on the bucket, place a large lava rock chunk on it. First, part them into two or three large pieces. 
Then smash them with your hammer. When you feel tired, use the flat end. It works nicely on the small rock pieces. Within 7-8 hours you'll have enough crushed rock for your gander. 
So, here we are. Done with our rock-crushing mission. This is quite literally the easiest way to crush lava rock. 
Frequently Asked Questions
Question:
Is lava rock good for soil?
Answer: Lava rocks are porous thus it can make the drainage system better. It's even good for the plants that live inside the aquarium. It can prevent fungal growth and soil erosion. Moreover, it's largely used to retain soil humidity as well. 
Question:
Is lava rock toxic to plants?
Answer: Lava rock can be poisonous to your plants when new. But after washing them properly, they can be a good ingredient for plant soil. It can preserve moisture and works as a natural insulator for plant roots.
Question:
Can plants grow on lava rock?
Answer: Plants that have a shallow rooting system can survive well in lava rock. Because lava rocks are porous so they can transmit water and nutrients. But they make the plant container very packed. Therefore, it's hard for vest-rooted plants to survive in it. Houseplants are commonly planted in lava rock. 
Bottom Line
This is all on our part. Hope this clears out all your confusion. Now you should know how to crush lava rock and use them for multiple purposes. 
Hopefully, this post will help. You will have perfectly crushed lava rock for your bonsai. Happy rock-crushing!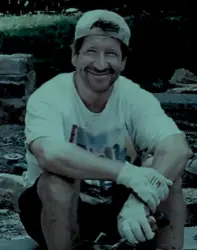 Latest posts by Justin Rhodes
(see all)