Are you are looking for a good sprinkler and got lost in the process? You have many options, but lack of proper information is delaying your work, we know the pain.
So you start asking, Blu-lock vs Eco-lock which way to go?
Eco-lock has a slight edge over Blu-lock. Because Eco-lock fittings can rotate 360 degrees after installation.Whereas Blu-lock lacks this feature. This allows Eco-lock fittings to be more flexible to use. Blu-lock also can't operate under constant pressure.
But is that enough to decide? We have prepared an entire article to thoroughly explain this matter. So that you can take a calculated decision.
So let's dive right in-
Why Blu-lock or Eco-lock? 
Blu-lock and Eco-lock both upgrade from glues and solvents. They have changed the way fitting has been done so far.
Both of these are push fit-fittings. This push-fit is friendlier to the environment. As well as really fast and convenient to install.
These fittings also give us great flexibility in designing our system.
Sometimes, ordinary fittings can leak. The adhesive can wear away and that can cause damage to the system. Which can also result in noises when the sprinkler turns on.
Key Differences Between Blu-lock and Eco-lock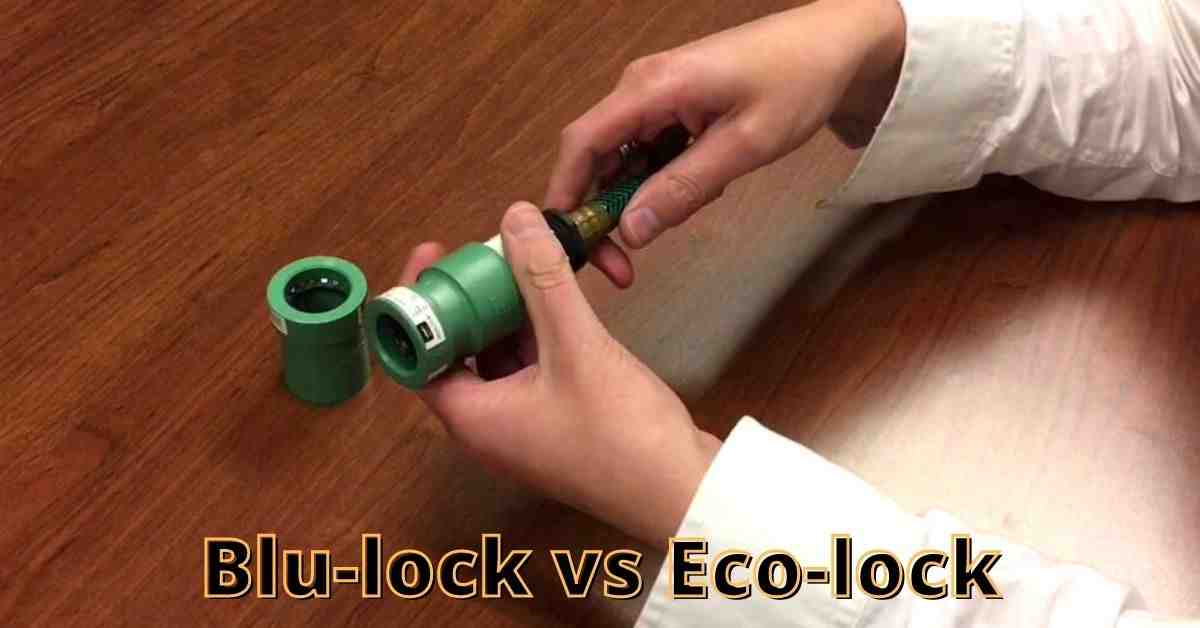 Blu-lock and Eco-lock are both very similar. They both use push-fit technology.
This allows them to install without any glue, adhesive, or primer. Making the process more environmentally friendly and convenient.
Blu-lock is the trademarked product of the company Hydro-Rain and Eco-lock belongs to the company called Orbit.
Both of them are worthy choices but there are some differences that set them apart.
The key differences are mainly:
1. Range of selection
Blu-lock has a wider variety of different sizes and shapes of fittings. They are meant for different usage.
Eco-lock has a slightly short range of choices.
This implies that Blu-lock can be implemented in various more ways than Eco-lock can be.
Thought, there is fittings adapter available in the market. This allows you to put 2 different size fitting ends together. 
Here are some of the popular fittings adapters available: 
Hopefully, even if you have 2 different side ends, these products will save the day.
2. Additional features 
Although they are quite similar, Eco-lock has a slight upper hand.
Eco-lock features 360-degree turning freedom after fitting. This is not available in Blu-lock. This feature lets Eco-lock be more versatile and useful.
This might be a deciding factor for many. As it means Eco-lock can be used more flexibly in different systems.
3. Flexibility in usage 
Blu-lock has a wider range to choose from. But Eco-lock's rotating feature gives it a lot more room for usage.
The added flexibility might result in drastic changes in decisions in a user.
The freedom will allow one to make better decisions while designing.
4. Capacity and additional utilities
One thing to remember, Blu-lock can't operate under constant pressure. So they are used after system valves. You need to keep this in mind when buying this.
Sometimes your soil might have rocks in the composition of the soil. They might also apply pressure on your fittings.
So if your plan needs the fitting to be used under pressure, you have to go for eco-lock.
Things to remember while choosing a fitting 
You are planning to construct a sprinkler system. When you search the internet for options, you find many. And that is a problem.
Too much variety and options are bound to confuse you. So you need to consider some points before going to the store. Here are three tips listed.
These tips will help you before you start working on your project.
1. Plan out your tools beforehand
You won't always need full rotating freedom in your system. That is why knowing which tool you need, is very essential.
Plan everything out and see what you will actually need. This could affect your buying decision vastly and help you to make a budget as well.
You need to sort out which tools to have in hand before starting work. Like a pipe cutter to install the fittings. 
Here are some examples of pipe cutters you should keep around:
Now we hope you don't have to search for anything when you've already started working. These suggestions should set you up for a smooth work experience.
2. Do not get overwhelmed 
There is a vast variety of fitting out there. Each has its specific use.
Do not get overwhelmed by the options. Just get whatever is suitable for you. And whatever suits your budget and plan best.
3. Prepare your lawn beforehand 
Before starting your work you should make sure your lawn is ready. There may be holes or tiny mounds of soil. Also, unwanted weeds can grow on your lawn that will harm your sprinkler and fittings. 
Some gardening trowels are recommended here, which will help you to fill the holes in the lawn.
Best gardening trowels are always a relief.
So make sure to salt the earth so nothing grows. This will save you from future headaches.
Final  Verdict
After comparing all the key differences, it is our verdict that eco lock wins the race! As you can guess already because of its flexibility, and capacity to handle any pressure.
Now you can choose the one sprinkler fitting that meets your criteria!
Frequently Asked Questions
Question: Are Blu-lock and Eco-lock UV protected?
Answer: No, they are not UV protected. Hence to keep the water safe, it must be buried under the ground. They are meant for cold water, outdoor, direct burial connections only.
Question: Are any specialized tools required for the installation of Blu-lock and Eco-lock?
Answer: No there aren't any specialized tools needed. Only A PVC pipe cutter is needed to cut the pipes accordingly before fitting the pipe.
Question: Are Blu-lock and Eco-lock pipes interchangeable?
Answer: Yes, they are interchangeable. But they don't work very well as their own pipes. So it is best to use their own pipes with their fittings.
Endnote 
Well, we have reached the end of this article for blu-lock vs eco-lock. I hope this article helped you to make better decisions. Now it's up to you what your needs are and plan accordingly.
If you have any more questions, let us know. We love to get feedback from our genuine customers.
Stay happy and stay safe! See you later!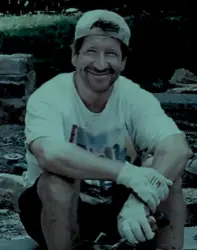 Latest posts by Justin Rhodes
(see all)