When you think of buying anything for cleaning that easily attaches to any tractor. Moreover, that can be moved to another location, toothbar, and ratchet rake spring to mind. However, it's a tough choice between these two. 
There are so many things to consider while buying so that you can select the better one.
So, which one to choose, Ratchet rake vs Toothbar?
Ratchet rake is an incredible patented multipurpose attachment. It can easily attach to most compact tractors. It comes in a bigger size and is manageable. On the other hand, toothbars are flat-backed to allow easy back dragging. It can move anything but different in capabilities from ratchet raker. 
If you want to know the comparison in detail, then stick around. Because we've got all the details you're looking for!
Ratchet Rake Vs Toothbar: Basic Differences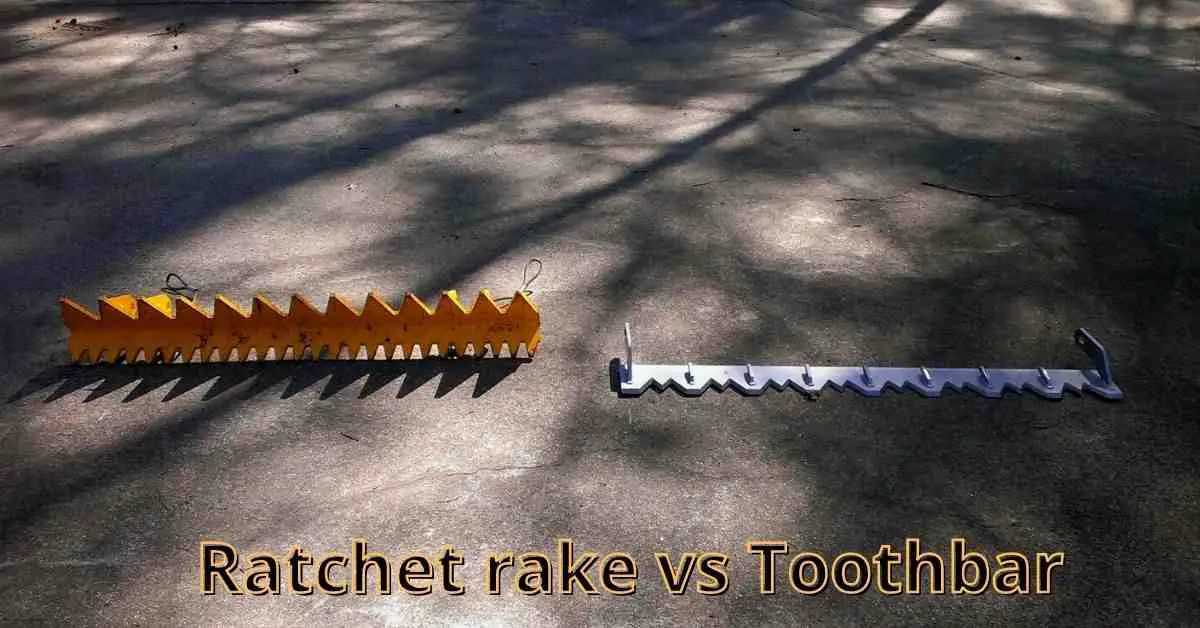 Ratchet rake and toothbar are quite similar in the case of work and tasks. Their processing is pretty much the same, but still, we can differentiate some factors of them. 
Let's discuss some of the essential characteristics of ratchet and toothbar. Take a look at the table below for a better understanding-
| Differences | Ratchet Rake | Toothbar |
| --- | --- | --- |
| Size | Available different sizes and comes bigger in size | Available different sizes and comparatively small in size |
| Price | Costly | Comparatively cheap |
| Durability | Quite durable, more than toothbars | Durable but not more than ratchet rake |
| Efficiency | Effective | Effective |
| Maintenance | Moderate | Moderate but not higher than Ratchet rake |
Ratchet Rake vs Toothbar: Detailed Comparison
The basic differences will only give you an idea. But to be able to pick one, you must know the differences in detail. Let's get into the depth of material factors. By comparing these factors, it will be easier for you to choose the better one.
Let's get started!
Size
Ratchet Rakes come bigger in size. Though ratchet rake and toothbar both are available in different sizes. But it is recommended that ratchet rakes are more helpful, as it is bigger in size. This allows the work to be done quicker. 
On the contrary, tooth bars come in more compact sizes. And it is more handy and manageable. Though due to the size, it is not as helpful as a ratchet rake.
Price 
The price range of ratchet rake and toothbar is quite in the same range. However, Ratchet rakes are comparatively a little higher in the range than the toothbar. 
Here are our recommendations on the best product of toothbar-
A 54'' ratchet racket costs around $300 and a 72'' one costs around $360. On the other hand, a  72'' toothbar costs around $220. So the toothbar comes in for a cheaper price.
Here are are our recommendations on the best ratchet rake products-
Durability
Ratchet rakes are extremely durable for heavy works. It can even last longer than toothbar. But for smaller tasks, a toothbar is more handy. 
But toothbars are not as strong as ratchet rakes. 
Efficiency 
A ratchet rake is a great tool for cleaning brush, weeds, and vines, among other things. If you need to clear vegetation, make walkways, or clearing the roots, it's for you. With the bucket at various angles, the plant is ripped out by the roots. 
You can't dig with it. But you can make a few mounds of pebbles and soil with the landscaping rake.
For toothbars, wide teeth have notches for improved tearing or ripping capability. With exception of standard tooth bars, the hollow shaft allows you to back pull with the bucket to smooth off rough spots.
Wider, more robust "retaining hooks" connect the bar to the bucket, promoting stiffness and bucket longevity.
Maintenance
Both ratchet rakes and toothbars require a similar type of maintenance. Cleaning ratchet rakes is much more time-consuming than toothbars for its size. But it is not high maintenance at all. 
You can use these products to keep them clean and handy:
Movement
Ratchet rakes are used to move heavy things like trees, rocks, vines, etc. It can move quicker and heavier thongs, so it saves more time than a toothbar. It is also used for long-distance movements. 
On the other hand, toothbars are used more for digging and ripping tasks more. And it is more convenient for short-distance movements. 
Final Verdict
Not sure which one to go for yet? Well, let us help you out!
If you want to go for something affordable or cheaper, toothbar behold be your pick. It's durable and effective under budget.
However, if you can afford a pricier one, go for ratchet rake because it's more durable. So that will give you more benefit in the long run.
That's all from us today. We hope our guide on the comparison between these two products was helpful!
Frequently Asked Questions
Question: What is a ratchet rake and what do you need to know about it?
Answer: Ratchet Rake, LLC is a company that specializes in ratchet rakes Our innovative loader bucket attachment has been updated into the Pull Behind Ratchet Rake. It has a number of angle settings that allow it to transfer compacted gravel diagonally over the road's surface. Great for grading and crowning roads, equestrian arena maintenance, food plot preparation, and more!
Question: What is the purpose of a Piranha Tooth bar on an excavator?
Answer: The Piranha Tooth Bar cuts and gouges its path through one of the most difficult terrains, transforming the front loader into a widespread weapon.
Question: What makes you think you'll need a tooth bar for my tractor?
Answer: My tractor's digging capacity was greatly enhanced by this tooth bar. It's easy to put together and take apart, and it's built to last. It took hours to dig before it was installed, but it took a fraction of that time without it. It doesn't matter if it's clay, rocks, or roots. This design rips it apart.
Conclusion
We hope we were able to help you to clear the confusion about the ratchet rake vs toothbar. The requirement varies for different kinds of work. 
Choose the suitable one according to your requirements, knowing the proper comparison of these two products.
Good luck!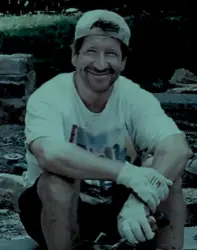 Latest posts by Justin Rhodes
(see all)